Our Vision:

To become the world's leading resource for Christian business owners and leaders to become equipped to be "salt & light" in the marketplace and at home.




Our Mission

:
To provide our Members with a "Life & Business Changing Experience"

Our Efforts:

Through several specific initiatives, such as, seminars, roundtable discussion groups, programs, products, services and content site we help Christian business leaders integrate their faith into the marketplace. We help them understand that they are not alone in running their business. We teach them how to grow and lead their business based on Biblical principles and practices, which brings exponential value to their business and personal life.
We are helping business leaders, entrepreneurs, CEO's and executives be the gifted leaders that God has created them to be. We are helping business leaders build better businesses and improve their lives professionally, personally and spiritually.
Truth@Work brings all areas of life together.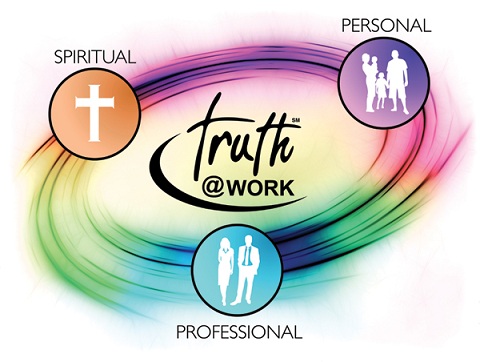 Click here to learn more about Truth@Work:
FAQ's about Truth@Work Facilitators of the Christian Business Roundtable Groups